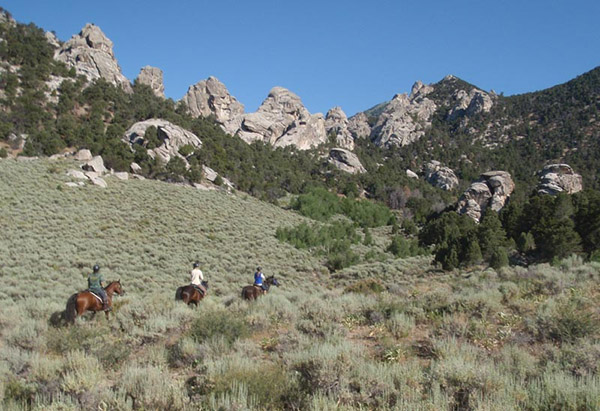 City of Rocks, Almo Idaho
It's time to start thinking about our next event. We discovered this treasure in 2010. My son Clay had told me about an amazing place after his in-laws had their family reunion in the little town of Almo. Wynne's family came from the area, and it was a chance for them to revisit the old home place. Clay said "you gotta see this place!" .
So, I found myself veering off the Interstate when I saw the sign for 'City of Rocks' on our way home from Wyoming. Merri and I had been crewing for our friends Rusty, Kevin, and Kevin at the Big Horn 100. Heads full of adventure and beautiful scenery from several days in the Wyoming Bighorn Mountains, warm sunny July day ... just seemed like the right thing to do.
The road to Almo and City of Rocks passes through high desert scenery - farmland in the valleys, surrounded by mountains. We wind our way through the valleys and over a few passes and BOOM all of a sudden there is this immense world of granite.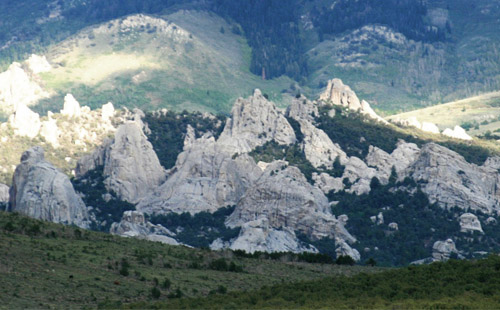 and it just kept going, past Castle Rocks State Park and then into the City of Rocks National Reserve. An expansive stunning landscape of sagebrush, aspen, firs, pinon pines, cactus, sub-alpine firs, snowy peaks... dotted with cattle and old homesteads. This area was a major crossroads for emigrants as they traveled west toward California, Oregon and Nevada, or north to Idaho. Pioneer journal entries describe the site as "a city of tall spires," "steeple rocks," and "the silent city."
There are natural granite caves with names and dates of the pioneers inscribed in axle grease, or etched into the rock . There is a very strong sense of awe, and perhaps humility, when confronted by such magnificent scenery, and how it must have affected these travelers.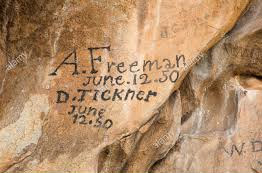 It didn't take long for the idea (compulsion) of an endurance ride took hold. Perhaps a few seconds. I talked with the park managers - they were very excited about the idea having invested heavily in making the park horse friendly with trail heads and well designed equestrian trail. Oh my, getting better. I spoke with the Forest Ranger (Sawtooth National Forest) and he was very supportive. We met a rancher happy to lease us a campsite. And after one evening in the hotsprings there was no going back...the rest is history. The first ride was a mid summer 5-day 250 mile event with trails going off in every direction. Ambitious? of course! and the 'Crick Gang' spent many glorious days scouting new trail, riding the country, basking in the high altitude sunshine.
I've changed a few things since our first 2011 event - only three days now, and in early June instead of mid summer. With the high altitude and mountain ranges summer thunderstorms can get pretty Exciting, and the heat is intense. So we're doing cooler weather, and simpler rides - and sticking with the most scenic trails and easiest logistics. (smarter with age?)

So, now we're less than six weeks away from the next event. Time to focus. The website with trail maps and link to pre-registration is at
http://www.endurance.net/international/USA/2017CityofRocks/
.
There are lots of photos too, as well as Merri's awesome Circle Creek video.
Now... just waiting for springtime to actually arrive! Might be a little snow up at Indian Grove in the high country...
Steph
www.endurance.net