Time to get ready for the first ride in the Northwest. We've been doing the Tough Sucker ride for many years - it's always fun, always a challenge because ya never know what the weather is going to be like in April. And this year we had the Winter From Hell with snow and ice all winter long. Record snow levels and low temperatures. And of course all that snow has to melt at some point so we've been having record water flows too. Our bridge is sort of hanging in there - under water for several weeks, hauled some new gravel, it is tenuous though.. So our ride is in (gulp) 2 1/2 weeks - the horses are still fat and furry, it will be a long slow ride. but hey, it's a ride, and the first ride of the year so it will be awesome no matter what. But since we've been doing this same trail for so long, we decided to spice it up a little this year, a little different scenery. The desert is rather boring. We're going to take the first loop for the 50 and 25 mile riders up Toy Mountain. (optional for trail riders). There's still a bit of snow, but we've been able to find the original trail. It should be fun and beautiful up there.

Loop 2 for 50 and 25 milers will drop down into spectacular Sinker Canyon (optional for trail riders) - it's so gorgeous this time of year with all the rapids.

We've also decided to up our game with a dinner catered by Pierre Le Chef, coming all the way from France to cook his specialties for us.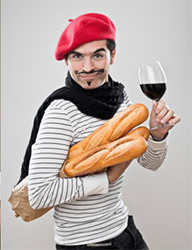 And! we found a great deal on awards. Solid gold trophies made in Slovenia, very affordable and so lovely!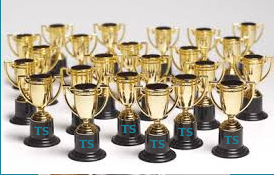 We hope you can join us for the ride! Steph & Team Tough Sucker
(further updates will be posted at http://www.endurance.net/international/USA/2017OwyheeAprilFools/ )